TMV Servicing
4th August 2018
TMV serving can seem like a logistical nightmare when it's on a large scale.  It is often pushed to the back of the list of the PPM works.  By carrying out the annual major servicing it can expose clear temperature issues, scale problems and fail safe checks during one task.  It shouldn't be left out or forgotten.
We have found that using a methodology of chemical injection via the strainers can give a disinfection service maximum effect by killing pathogens from a point further behind than just the valve.   Bacteria Will be collecting from the strainers which would show up in any pre sample results. But this method will also disinfect through the valve and to the point of exit for the outlet.  For those TMVs installed in awkward places this can ensure a service can be completed fully.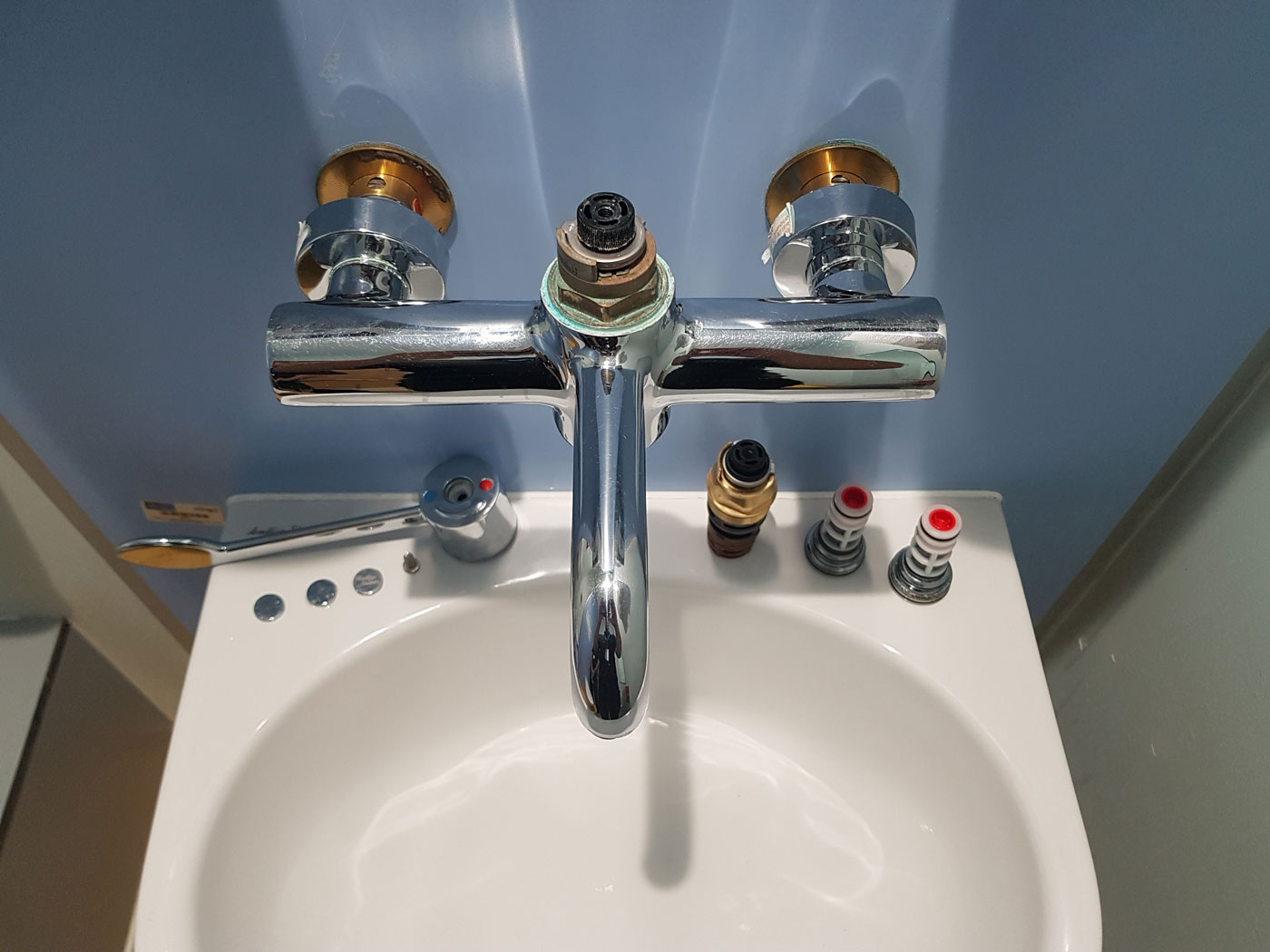 Some aspects of an install seem to have been under-thought.  We work in an industry where the companies installing the valves have little or zero involvement with the maintenance of the valves.  Such as our expectations from piping requirements for a mains Injection, a set of local isolations followed by strainers prior to any TMV should be a standard.  If the outlet doesn't meet this then a compliance issue should be raised to ensure that future issues and services can be accessed.
An injection via strainer can cause heavy discolouration to the outlet water when flushed out and the active removal of biofilms from inside the pipes.  This method may be better all around whilst enabling a speedier service as well as reducing the likelihood of faults such as seal failures and leaks.  Should we be looking at creating a newer and more practical standard for servicing TMVs?  Currently HTM- 04-01 has no mention of the removal of the valve to gain compliance to the regulations, so applying this method could accelerate compliance, speed and quality of service.